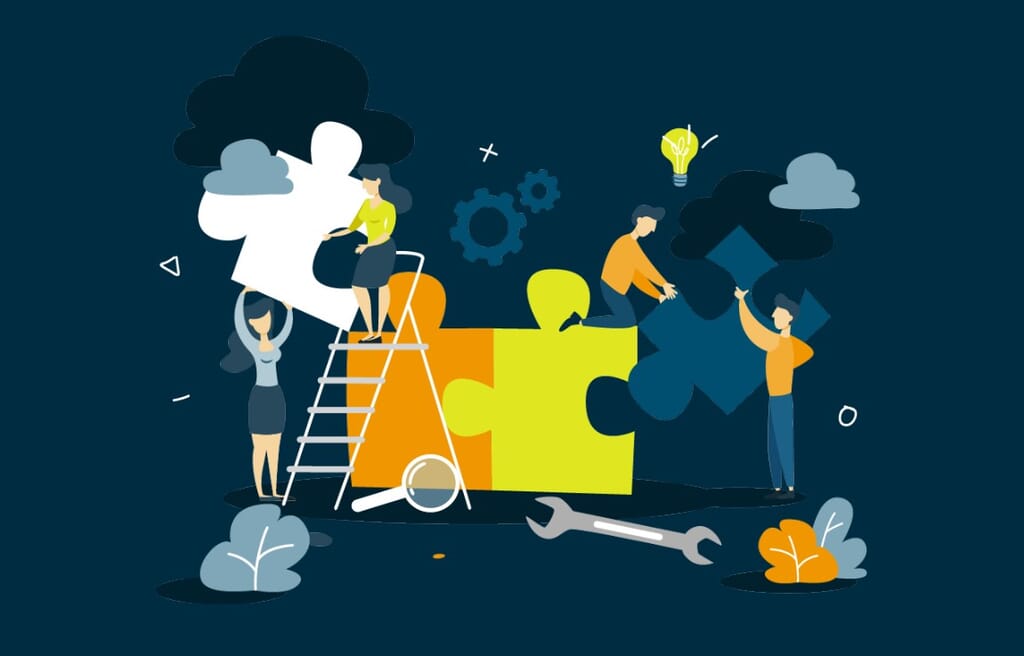 Employee advocacy makes it easier to distribute one's content across social networks while getting statistics on recipient engagement.
How does it work?
Share content
Your company's content on social media, websites, blogs, job ads, videos, etc. can be easily sent to all or selected employees.
Engagement
Employees engage with this content and can easily share it across all major networks with one click.
Evaluate
Real-time statistics on employee engagement can be displayed. Who is engaging with content, clicking and sharing in their network.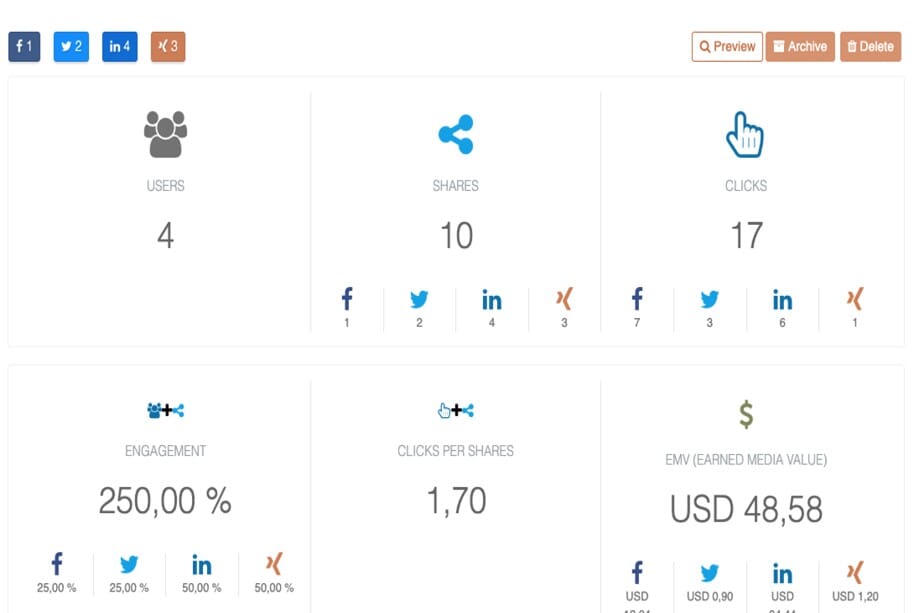 What are the benefits?
With employees sharing company content, the reach of their own channels is significantly increased, leading to significantly more organic clicks from social networks. This provides a reduction in marketing costs, less time spent, and enables new customers to be generated in the expanded network.
Employees become much more involved and engaged with the company. In the process, the successes of individual campaigns can be specifically tracked and analyzed, thus improving campaign optimization.
The employee engagement increases thereby on average by 43% and the reach by up to 5 times in the social networks.