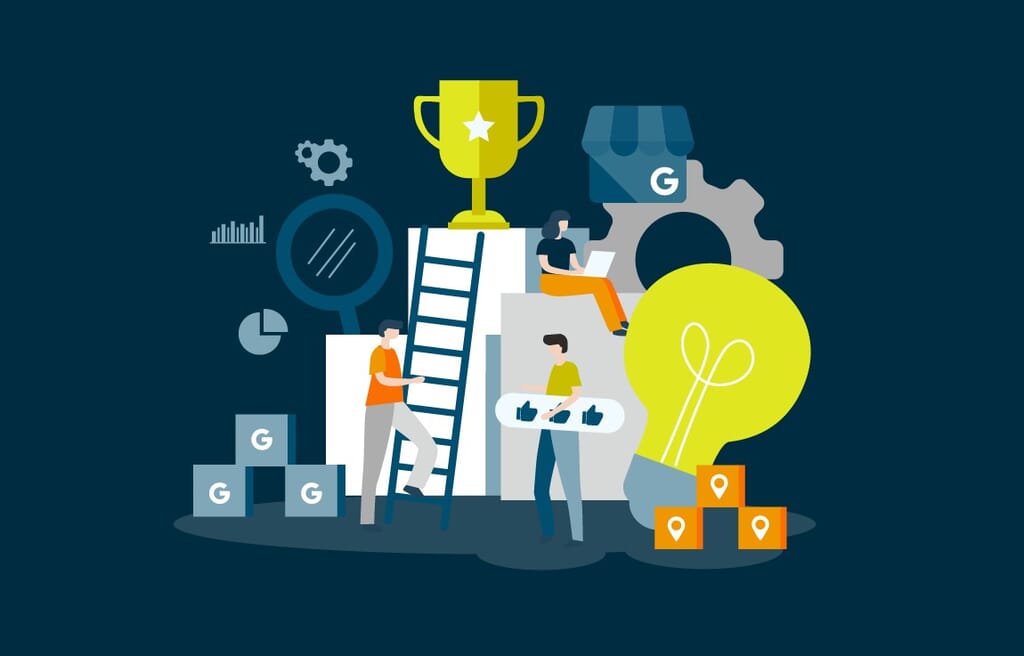 When we observe our own search behavior, we find that we are more likely to trust brands we know than unknown brands – A completely natural behavior.
Why brand awareness is important
According to the Secret Life of Search study, 82% of users click on a brand they already know, regardless of where the page ranks in the search results. So established brands have a big advantage over lesser-known brands.
The more clicks a page generates, the more trust it gets from Google and other search engines. A cycle is created, and all those who do not take care of their own brand development are left behind.
However, the above-mentioned study also came to the following conclusion: 16% of users click on brands unknown to them, i.e. they are unbiased. Users cited the appearance of the organic search result as the main reason for clicking on a result from an unknown brand: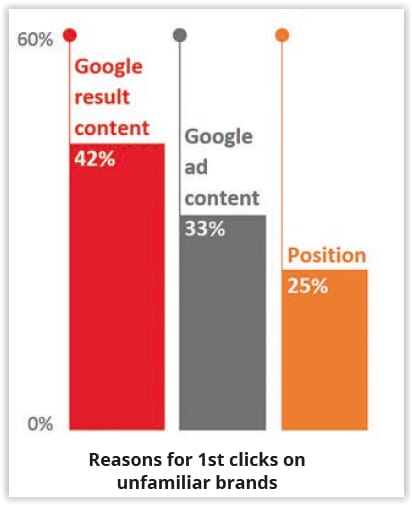 Isn't this a great opportunity for still unknown or less known brands to turn these users into new customers*?
What we can do for you
Brand SEO is not only worthwhile if you are just building your brand. Even established brands often have some catching up to do when it comes to their own presentation in the organic search results. Together with you, we start where we see the highest impact or the best opportunities to place you and your brand optimally in the search results.
How we proceed:
First, we analyze the representation of your brand in the organic search results. All further measures are then based on the result of the analysis.
Here is a small excerpt of what we check and from which we derive appropriate measures:
Are you ranked first in search with your own brand?
Does a Google My Business profile exist? Is all the information stored?
Is the brand consistently mentioned throughout the site?
Are you writing about your own story?
Are the USPs mentioned?
What is the user experience (UX) like on your website?
What do the SERP snippets look like? Do people want to click on them or are they more likely to click away?
Is there structured data on your pages?
Are there listings in the relevant business directories?
What does the backlink profile of your website look like?
Are you using the social media channels and professional networks where your target audience hangs out?
Are you getting reviews from your customers?
Are you using targeted keywords?
…
What is the benefit of Brand SEO?
Brand SEO is an important part of brand building. If you have not yet established yourself as a brand, you can strengthen the trust of users through targeted measures and thus build up your own brand in the long term. But also already known brands, products or services benefit from Brand SEO measures and thus improve the brand awareness.
We support you in this process and look forward to growing together with you.