Lesedauer
2
Minuten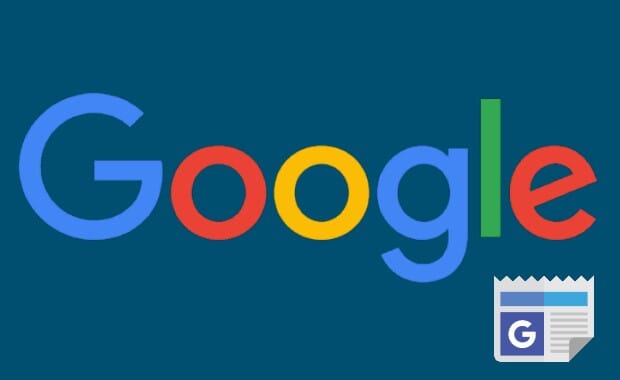 Recently, social profiles such as LinkedIn or Facebook can be added manually to the Google company profile (formerly: Google My Business). Previously, this could only be done automatically by Google itself, and there was no guarantee that the social media links would be displayed in the profile.
How do I add social media links to my Google business profile?
To display the links to the social profiles, only a few steps are necessary.
Call up your own profile in the Google search while logged in and click on "Edit profile":

The function is currently still visibly marked as "New":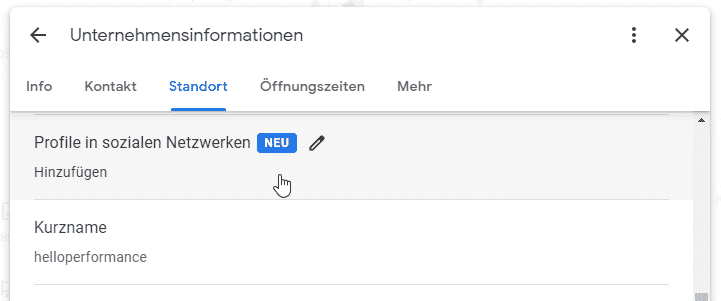 The following social networks can currently be added to the profile:
Instagram
LinkedIn
Pinterest
TikTok
X (Twitter)
YouTube
Facebook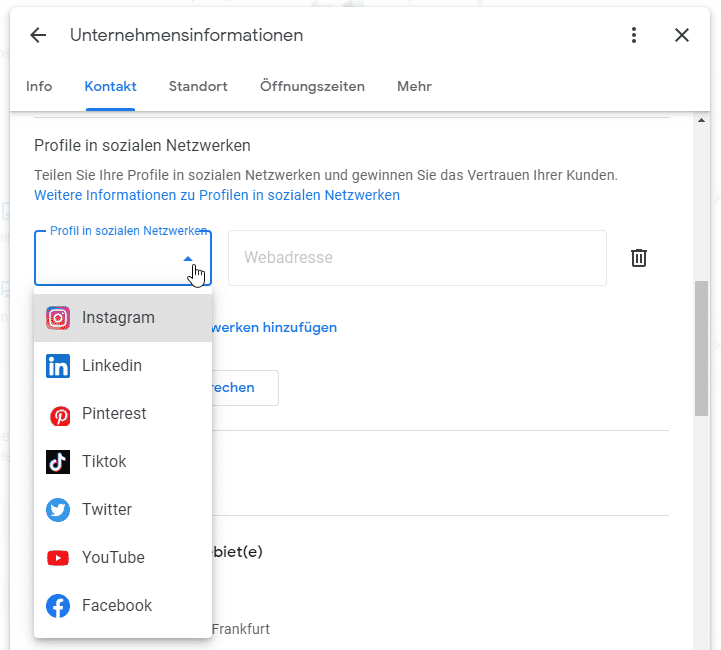 Once the profiles have been added, it usually only takes a few minutes for Google to review them: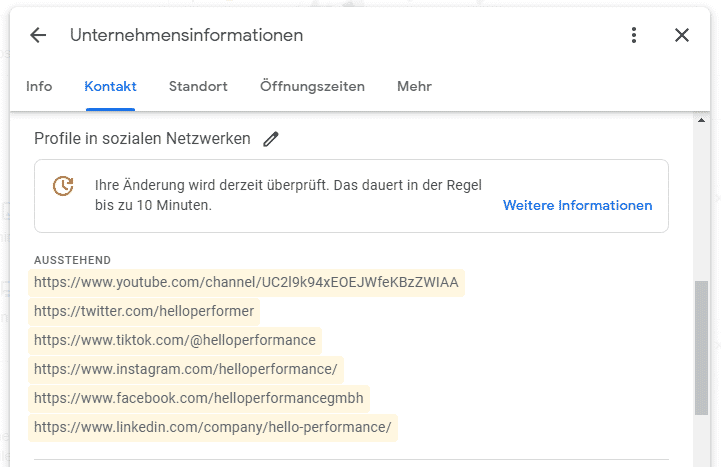 And after a short time, the icons for the networks appear in the company profile: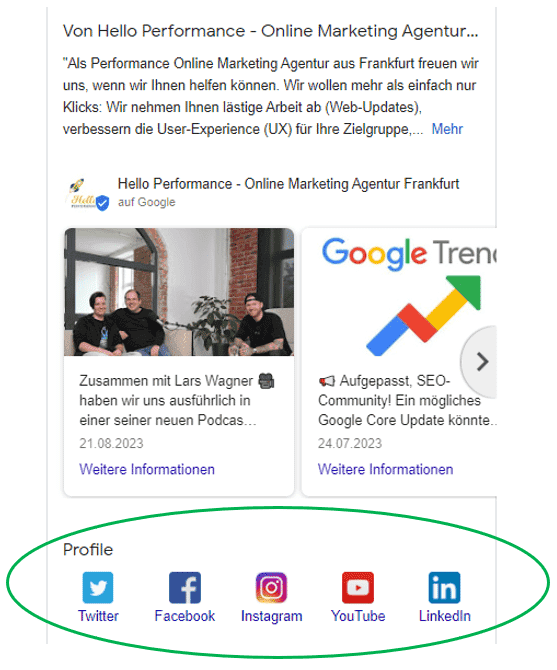 The company profile often serves as the first touchpoint when potential customers search for companies and especially locally for services and products. It should therefore be fully maintained and provided with all information. The new function is a useful enhancement; those who do not use it are giving away valuable potential.
Google provides further information on the integration of social media profiles in the company profile in the help article.