Lesedauer
2
Minuten
In September 2020, TikTok published user figures for Europe for the first time, and they are astonishing. Of the 800 million users worldwide, over 100 million people already use the TikTok app at least once a month in Europe. While 500 million of the total users are still from China, the TikTok app is growing rapidly. No wonder, for months TikTok downloads have always been at the top of the app stores, ahead of apps like Facebook, Instagram, Snapchat, Twitter and Pinterest.
Here are the latest app download charts from September 2020: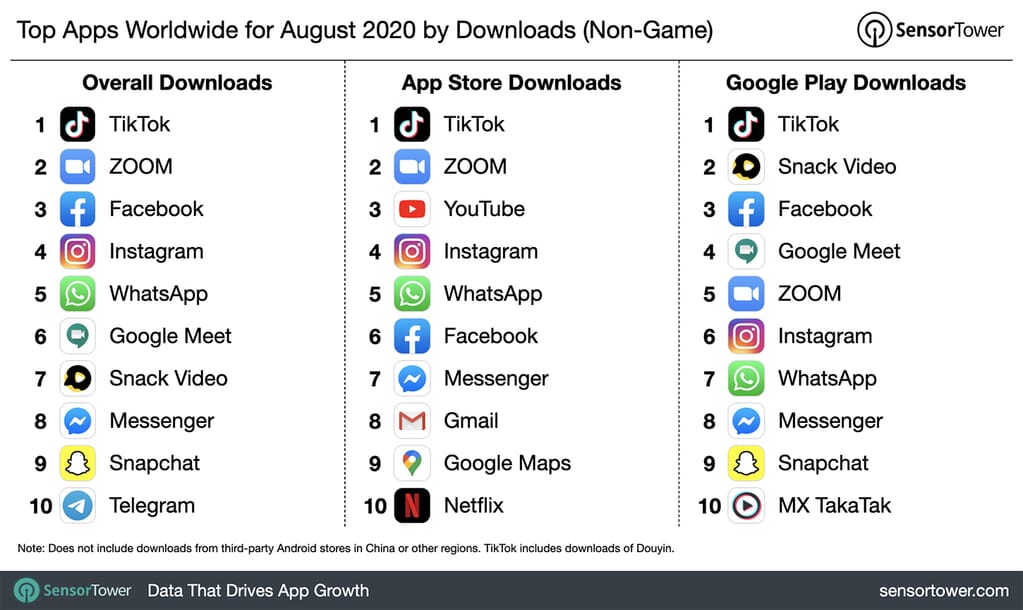 TikTok users are young and mainly female
The fact that the app is a serious competitor can also be seen in the fact that Instagram is trying to copy TikTok's functionalities with its new "Instagram Reels" feature. However, since the basic direction and core of the Instagram app is completely different, this does not stop the strong trend of TikTok.
The social networks also differ in their target groups. Currently, 69% of TikTok's users are between 16 and 24 years old. But nearly a third are still over 25 and only 15% are over 35. The majority is female, at just under 60%.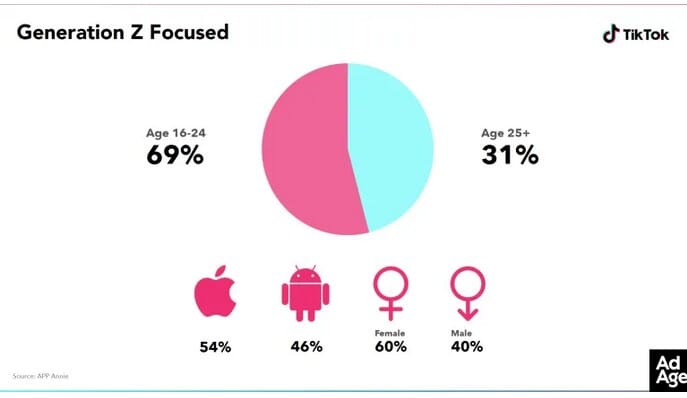 Since TikTok is designed for content consumption, it's no wonder that the average dwell time is 46 minutes. Germany is even slightly higher here, with an average of 50 minutes. It is also interesting to note that 34% of daily users publish content themselves. This can be simple videos or participation in hashtag challenges.
TikTok Marketing: The current state
Currently, approximately 13.4 billion viewsare generated on TikTok in Germany. If you compare the number with January, which was still at 6.5 billion, the number of views has increased by almost 100%.
Due to the strong growth, the TikTok app is also becoming more and more of a focus for companies in Germany, provided that the product fits the target group and the existing marketing strategy.
Generally, as with any other social network, ads can be placed through an Ads Account, which gives you access to the TikTok Ads Manager. There are now a number of ad products, an ad pixel, and new targeting options.
With this continued growth, it is only a matter of time before TikTok marketing arrives in Germany.